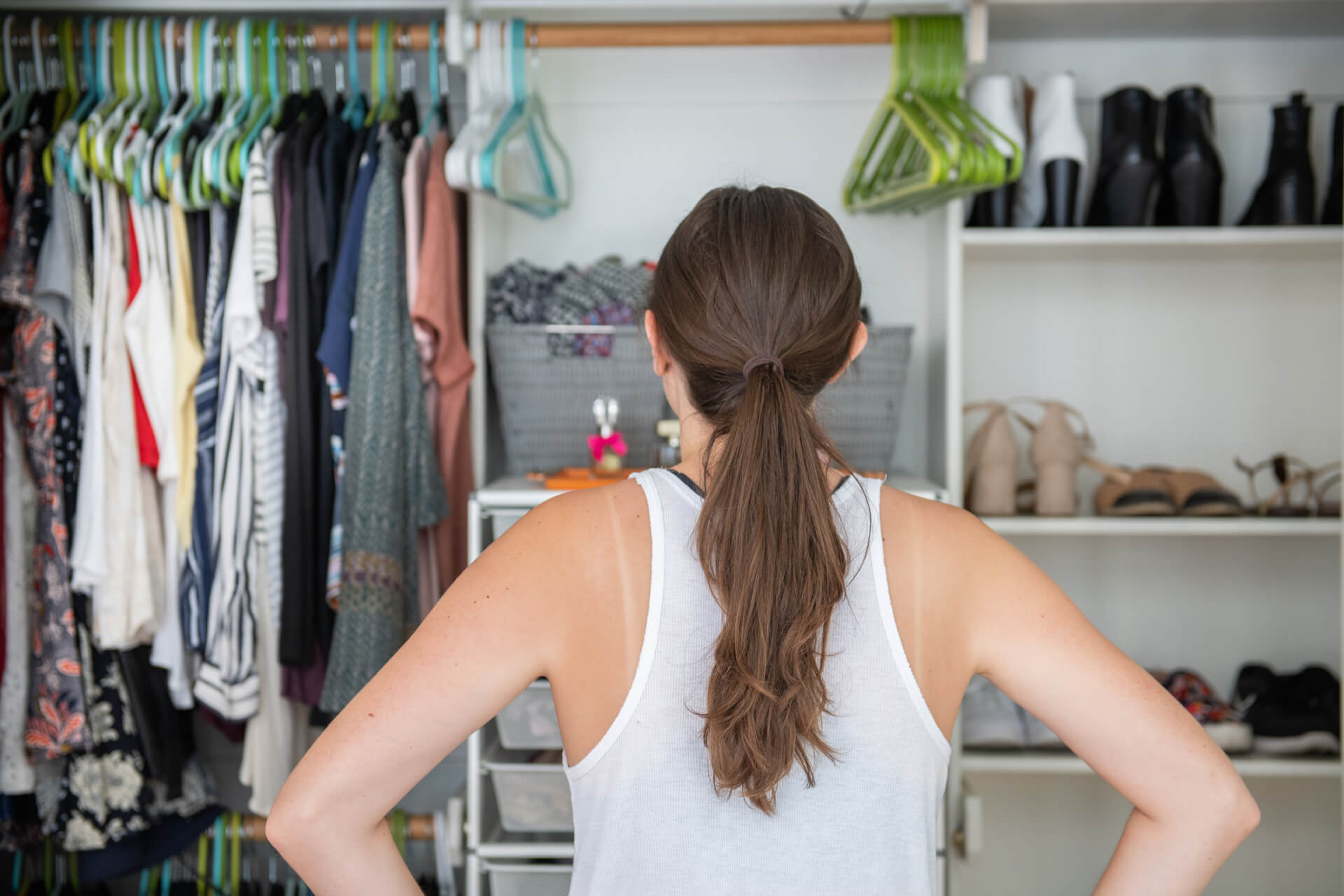 10 Apr

9 Tips for Getting More Out of Your Closet

If you're like most busy women today, you wish you had more closet space for getting dressed. But in order to have a more spacious closet, you need to organize it so that you can get what you need quickly and get on with your day. Here are nine basic tips on how you can have more closet space.

1. Determine How Your Closet Will Be Used

Besides serving as an area for storing clothing, your closet can be used for other purposes. Some people add a mirror in their closet, so they can see how an outfit looks on them before deciding to wear it. If your closet is large enough, maybe you'd like to include a chair as this can make it easier to put on your socks and shoes. If you do add a chair, place it next to the mirror, which lets you see yourself when sitting.

If you have enough space, you may be able to do other things in your closet, such as folding your clothes or ironing.  If you don't have enough room for ironing, a fold-down ironing board can be easily stored even in a small closet.

2. Consider Lighting

Probably one of the main factors for improving a closet is lighting. A closet that's too dark can make it hard to find clothes and other items. Consider that wireless LED lights can be stuck on walls as well as other surfaces. What's more, these lights include a timer, a remote control and a dimmer to prevent you from getting lost in darkness. Furthermore, consider using under-the-shelf lighting fixtures.

3. Declutter

Get two large garbage bags. Designate one bag for trashing overly worn or damaged clothing and the other bag for clothing, still in suitable condition, that can be donated. Take each piece of clothing and decide if you want to keep it, donate it or toss it. If you're trying to lose weight, store those garments that are too tight now in a box for when you reach your goal weight. As for determining whether to keep an item, ask yourself if you've used it within the last year. If not, then donate it, provided it's still in good condition.

4. Separate Long-Hanging and Short-Hanging Pieces

Do you have several long-hanging garments? If you do, think about how they can take up valuable floor space. That's why you should place all your longer-hanging clothes at one end of your closet. This way, you'll have more floor space for items, such as a stacking shoe rack or even a small dresser.

5. Use Storage Containers

The smaller your closet, the more critical it is to keep it tidy and decluttered. Rather than have your shoes pile up on the closet floor, use a shoe rack. If you have a lot of hats and scarves, fabric boxes are ideal for holding these accessories.

6. Upgrade Your Hangers

Instead of a mixture of hangers, have the same type of hangers. In other words, be consistent. For your closet to look well organized and appealing, get rid of those cheap plastic hangers and replace them with wire or metal ones. You can usually find a considerable amount of these hangers at a dry cleaner business. Besides looking more attractive, wire and/or metal hangers are more durable.

7. Paint Your Closet a Light Color

Just by adding a light color of paint you can visually enlarge a small space. It's best to choose a glossy or satin finish since closet walls are prone to wear and tear from garments and shoes. Light colors, such as white, pale pink or light yellow, can make your closet look brighter and fresher, while brighter hues make tiny spots appear airier and more open.

8. Consider the Advantages of a Walk-In Closet

Although many people don't consider walk-in closets as being small, they come in a wide variety of sizes and shapes. In fact, you can find them in every size, ranging from four feet wide and four feet deep to as large as an entire room.

9. Hire a Closet Design Professional

For exceptional results, why not hire a closet design specialist. If you need to upgrade your closet or design a new one, look no further The Closet Company. Our closet design specialists have a proven reputation for delivering top-quality service. Contact us for a free consultation and learn more about our wide range of custom-design building solutions.